Looking for a Rewarding Caregiver Job? We're Seeking Certified Nurses to Deliver Compassionate Care in Homes and Health Care Facilities.
Georgia Pediatric Program is a Medicaid program that provides services to medically fragile children under the age of 21 in need of skilled nursing care and personal care support, in the safety of their own home. Services are approved based on the child's medical needs, and families who are eligible for Medicaid can apply for GAPP at any time. GAPP is managed by the Georgia Department of Community Health (DCH).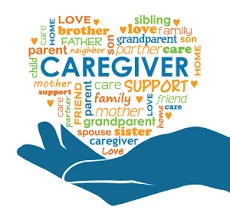 We're Seeking Caregivers and Nurses to Deliver Compassionate Care in Homes
We are not an employment agency. We hire carefully screened certified nurses to be part of the best caregiving team in the business. We do not charge any fees for assignment in a client's home or outside staffing position.

Experience job security and stability while working at YCC

YCC provides above average salary and
wages

Enjoy a flexible work schedule and a healthy
work-life balance

Make a positive impact on the world and make a difference in your community
Find a Rewarding Caregiver Career with Your Choice Caregivers. If you are looking for a rewarding job that provides a sense of accomplishment and gratification, we may have the perfect position just for you. Call us at (404) 479-1008 or contact us to make a difference in your life and someone else's.
Caregiver Application Form
We're looking for qualified caregivers wanting to build valuable relationships with clients based on mutual respect, trust and compassion. Simply fill out the form and we'll be in touch within one business day.

We look forward to hearing from you!