Looking for a Rewarding Caregiver Job? We're Seeking Certified Nurses to Deliver Compassionate Care in Homes and Health Care Facilities.
Welcome to a gratifying home care job at Your Choice Caregivers! From children to adults to the elderly, people are in need of your services, your talents and your kindness. You can make a difference and have a positive effect in the life of another, and your caregiver career, by joining the team of professionals at Your Choice Caregivers.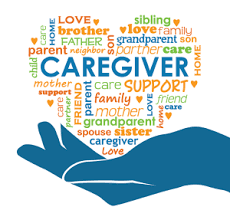 We're Seeking Registered Nurses (RNs), Licensed Practical Nurses (LPNs), Certified Nursing Assistants (CNAs) and (PRNs) to Deliver Compassionate Care in Homes.
We are not an employment agency. We hire carefully screened certified nurses to be part of the best caregiving team in the business. We do not charge any fees for assignment in a client's home or outside staffing position.
Your Choice Caregivers employees enjoy the following benefits:
Competitive compensation
Shift differentials
Referral bonus program
Weekly pay
Direct deposit
Annual performance increases
Flexible hours and locations
Continuing, in-service education programs
And, much more!
Our nurse caregivers are:
Licensed and certified by the State of Georgia
Professional skills and character tested
Criminal background checked
Medical records updated yearly
Drug tested
Employment reference checked and verified
CPR & first-aid certified
RN supervised
Bonded and insured by Your Choice Caregivers
Credentials that would be required:
Certification Card (for certified nursing assistants)
Nursing License (for RNs and LPNs)
Current CPR card
Negative TB test (within the past year)
Picture ID and Social Security Card or documentation that shows legibility to be employed in the USA
6 months' experience within the past 2 years for CNAs
One year's experience within the past 3 years for nurse
Find a Rewarding Caregiver Career with Your Choice CaregiversIf you are looking for a rewarding job that provides a sense of accomplishment and gratification, we may have the perfect position just for you. Call us at (404) 479-1008 or contact us to make a difference in your life and someone else's.
Caregiver Application Form
We're looking for qualified caregivers wanting to build valuable relationships with clients based on mutual respect, trust and compassion. Simply fill out the form and we'll be in touch within one business day.
We look forward to hearing from you!
Please Email Resume with Employment Application to [email protected]